Best Viewing Experience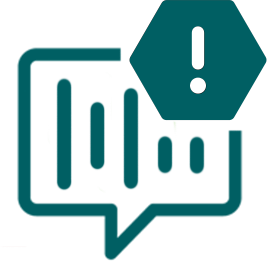 Optimal Browser Note: Please ensure you are using one of the following recommended browsers: Google Chrome, Mozilla Firefox or Safari. If you are using Internet Explorer, please switch to an alternative browser.
For general questions about content, please email Kerri Criswell, kcriswell@nasw.socialworkers.org
System Requirements to View Live Streaming Programs
Please ensure your organization meets hardware, software and bandwidth requirements well in advance of the webcast, consult with your IT staff or consultant to ensure you are ready and available to access all elements of the event before it begins.
Step 1: Browser Tests
Please take the following browser test. If you are on a network that uses a firewall or VPN, you can test your access in advance to ensure our software will not be blocked. You will know it's working when you see a video of the Jefferson Memorial and hear music. http://events.commpartners.com/webcasts/browsertestor/
Step 2: Please review the following Technical Requirements and be sure your system and networks are up to date.
Minimum System Requirements:
2 GHz Dual Core CPU Processor or faster
4 GB RAM (Greater than 4 GB is a benefit)
Minimum Browser Requirements:
Browser must support HTML-5. To detect your browser version, run https://whichbrowser.net/. Please do not use Internet Explorer as it is too old to be compatible. Chrome, Firefox and Edge are continuously updated by their publishers. For the best experience, use the most current version.
Current versions of Chrome
Current versions of Firefox
Current versions of Edge
Safari 14 or later
Windows 10 or later
Mac OS X 10.14 or later
iOS 12 or greater
IP Addresses and Ports to Allow for HTML5:
72.32.161.112 port 80, 443 (web and audio)
72.32.200.104 port 80, 443 (web and audio)
72.32.221.65 ports 80, 443 (web and audio)
72.32.221.66 ports 80, 443 (web and audio)
67.203.7.114 ports 80, 443 (web and audio)
Other Recommendations
Can I view on my phone?
Yes, you can view this webcast from your mobile device, but there are some precautions to take.
1. Mobile device internet connections can be spotty. This could cause the video and audio to stop and start. This is not something we can fix on our end, so please be sure to use a strong and fast connection.
2. Make sure you open up your mobile device's browser and type in the conference website to log in. Don't click a link from your email. Depending on your device this may not launch the full browser program, but just a partial function browser.
The video or audio stops and starts.
This is an indication you do not have enough steady bandwidth. This is not something we can fix for you on our end, but we can offer some suggestions you can try.
1. If on Wi-Fi, try using a hard-wired Ethernet connection. Sometimes Wi-Fi is too slow or spotty.
2. If you only have Wi-Fi try moving physically closer to your Wi-Fi router.
3. Try to limit other users of your bandwidth. Close down other tabs, browser windows, programs and any other internet users in your office or home.
4. If you are using a VPN or remote desktop, drop those and try a direct connection to the internet.
It is recommended that you use a PC or MAC with an updated Internet Browser. We recommend Google Chrome, Mozilla Firefox, Edge or Safari. You will not be able to use Internet Explorer as it is too old to be compatible.
Make sure you have pop-ups blockers disabled in your internet browser settings.
Make sure that your internet browser is Active X enabled.
Wifi is not recommended. The problem with WiFi is signal strength can vary causing bandwidth to increase or decrease.
We recommend a wired connection. A wired connection gives a consistent signal and consistent bandwidth. A wired connection provides a better experience.
Audio (sound) is projected through your computer speakers. Be sure your computer is equipped with speakers or the room where the conference is being broadcast is equipped with speakers so you can hear the presenters.
Need Further Technical Assistance?
Please send an email to nasw@commpartners.com.

| Access Date | Quiz Result | Score | Actions |
| --- | --- | --- | --- |