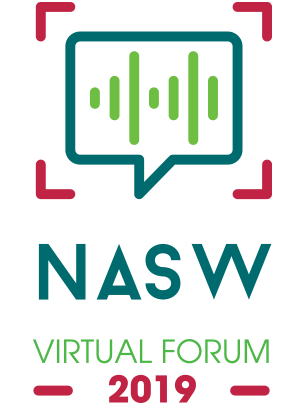 Speakers
---
Daniel L. Buccino, MA, MSW, LCSW-C, BCD is the Clinical Manager for the Johns Hopkins Broadway Center for Addiction. He is the Founder and Director of the Baltimore Psychotherapy Institute, Associate and Advisor for the International Center for Clinical Excellence, and President-Elect of the American Association for Psychoanalysis in Clinical Social Work. Mr. Buccino is a past-chairman of the Maryland Board of Social Work Examiners, and, along with P.M. Forni, Mr. Buccino was a Founder of the Johns Hopkins Civility Initiative in 1997 and is now its Director. Mr. Buccino is an Assistant Professor in the Department of Psychiatry at the Johns Hopkins University School of Medicine, and Clinical Associate Professor at the Smith College School for Social Work, and at the University of Maryland School of Social Work. Mr. Buccino has published, lectured, and consulted widely on issues of psychotherapy outcomes, ethics and civility in health care, and is well-known as "The Trauma Whisperer" for his widely acclaimed workshops.
Dr. Bullock is Head of the Department of Social Work Department at North Carolina State University. Prior to joining the NC State faculty in January of 2011, as Associate Department Head, she was a tenured faculty member at the University of Connecticut, School of Social Work. Dr. Bullock received her Ph.D. in Sociology and Social Work from Boston University, a Master's degree from Columbia University, and a Bachelor degree from North Carolina State. She has more than 20 years of clinical practice experience, including in-patient and out-patient mental health services. She is clinically trained in geriatrics with practice and research interests in health care disparities and end-of-life care issues. Dr. Bullock is a John A. Hartford Faculty Scholar and serves on several national boards and committee, including NCORED, AGE-SW, Social Work Hospice & Palliative Care Network (SWHPN), the American Cancer Society (ACS) Oncology Social Work Research Peer Review Committee, and the NASW Mental Health Section Committee as Chair. Currently, her research is focused on cancer care and social support for older adults with non-curable illnesses. Dr. Bullock has been a leading force in advancing social work practice, education, and training in gerontology, cultural competence, mental health, and care at end of life.
Dr. Aimee Campbell is an Associate Professor of Clinical Psychiatric Social Work at Columbia University Medical Center and a Research Scientist at New York State Psychiatric Institute in the Division on Substance Use Disorders. Her research expertise is in community-based individual and program level interventions for substance use disorders and with a focus on the study of implementation processes to facilitate the uptake of these interventions in community-based healthcare settings. She is currently the principal investigator in New York City on a National Institute on Drug Abuse (NIDA) funded study exploring the implementation of universal antiretroviral treatment guidelines among people living with HIV who have problem substance use. She is also in the second year of a NIDA-funded study to test a culturally adapted technology-based intervention with American Indian/Alaska Natives with substance use disorders. Dr. Campbell is a key implementation science contributor to two SAMHSA-funded initiatives to 1) develop and evaluate an implementation support pilot program for the integration of addiction treatment into primary care and 2) support the national implementation facilitation technical assistance component of the recently funded "STR TA" grant to support states combating the opioid epidemic. Dr. Campbell is a proud alum of Columbia University School of Social Work where she received her MSW and PhD.
Maurice S. Fisher Sr., PhD, has been in clinical practice for 35 years. He is currently in full-time clinical practice in Roanoke, Virginia. Dr. Fisher holds a master's degree in clinical social work and a doctoral degree in clinical social work and social policy. He is licensed in the Commonwealth of Virginia in mental health and substance abuse. He is certified in Virginia as a sex offender treatment provider and a certified substance abuse counselor. Dr. Fisher holds numerous other national mental health and substance abuse treatment certifications and chaired the Alcohol, Tobacco and Other Drugs (ATOD) section committee for NASW.
Dawn Hobdy, LICSW is Director of the Office of Ethics and Professional Review at the National Association of Social Workers (NASW). Ms. Hobdy provides leadership and oversight for the overall vision and structure of the nationwide ethics and professional review program and brings 21 years of experience developing ethics courses and conducting trainings. She presents at numerous conferences around the country and has served on various task forces including the ASWB International Technology Task Force, the NASW & ASWB Technology Standards Task Force, and the NASW Code of Ethics Revisions Task Force. Ms. Hobdy currently serves as the Commissioner for the IFSW Ethics Review. She is also Adjunct Professor in the graduate program of the Howard University School of Social Work. Her research and teaching interests include social gerontology and ethics. Ms. Hobdy began her career in gerontology serving several years as Director of Social Services in a long term care setting as well as providing case management for seniors of the DC Wavier program. She received her MSW degree from Howard University and her BS degree in Communications from Syracuse University.
Jessica Hulsey Nickel is the founder and President & CEO of the Addiction Policy Forum, a national nonprofit organization that brings together each sector of the field, elevates awareness around addiction and implement a comprehensive response that includes prevention, treatment, recovery, and criminal justice reform. Most recently, Jessica worked on the Comprehensive Addiction and Recovery Act, landmark legislation to address the opioid epidemic. Jessica began working in the field at 15 years old, having been center-stage at major events, from hosting a forum on addiction for Presidential candidates in New Hampshire in 2016, a series of forums on addiction with House and Senate Congressional leaders, to drug policy events with President George W. Bush and President H.W. Bush, as well as speaking at the Presidents' Summit for America's Future with former Presidents Clinton, Bush, Carter and Ford. Jessica founded the consulting firm Brimley Group, focusing on nonprofit clients and criminal justice and health policy. Prior to that, Jessica served as the Director of Government Affairs for the Council of State Governments Justice Center (CSG). During her tenure, she elevated the national priorities of CSG and coordinated efforts to pass and fund the Second Chance Act, where she worked closely with then-Congressman Mike Pence to see the bill signed into law in 2008. Jessica worked as a legislative aid for Senator Rob Portman while he was in the House, developing policy strategies in several issue areas including substance abuse and criminal justice, and handled a variety of key issues, including the Second Chance Act, the Speaker's Drug Task Force, the Drug Free Communities Act, the Drug Impaired Driving Act, the National Youth Anti-Drug Media Campaign, and the Drug-Free Workplace bill. In 1998, Jessica was appointed by President Bill Clinton to serve on the Drug-Free Communities Commission that helped guide the implementation of the Drug-Free Communities Act of 1997, where she also went on to serve as co-chair. She also serves on the board of directors for the DEA Educational Foundation. She received her B.A. from Princeton University.
Sandra A. López is a Licensed Clinical Social Worker from Houston, Texas with over 37 years of practice experience in academia and private practice. She holds NASW distinctions as an Academy Certified Social Worker and Diplomate in Clinical Social Work. She is a recently retired Clinical Professor from the University of Houston Graduate College of Social Work where she served as Director of the Social Work Trauma Education Program. Her teaching excellence was recognized in her selection as Outstanding Faculty by ten graduating classes. Because of her outstanding contributions to the College, a scholarship was established in 2014 called the Sandra A. López Scholarship Endowment for Excellence in Clinical Practice. Ms. López is a longtime member of NASW and has held numerous leadership positions locally and nationally. Due to her contributions to NASW and the profession, the NASW Texas Chapter renamed their Leadership Institute to the Sandra A. López Leadership Institute in November, 2005. She has received numerous honors and awards including NASW Texas Social Worker of the Year, Lifetime Achievement Award, and most recently the 2016 Social Work Excellence Award from the University of Houston Graduate College of Social Work. She is currently in clinical and consulting practice with established expertise in the arena of trauma and in particular traumatic grief. She is a widely recognized local, state, and national keynote presenter, trainer, and consultant on several major subject areas including trauma, trauma informed care, traumatic grief, clinical social work supervision, ethical practice, compassion fatigue, secondary trauma, vicarious trauma, and the practice of self-care. She is nationally recognized as a staunch advocate and passionate speaker on topics such as addressing vicarious trauma and promoting self-care and resiliency in the social work profession.
Angelo McClain, PhD, LICSW has been the NASW Chief Executive Officer for more than five years, leading efforts that grow and support the social work profession in the United States. Dr. McClain previously served six years as Commissioner for the Massachusetts Department of Children and Families, a position appointed by Governor Deval Patrick, addressing reports of abuse and neglect for the state's most vulnerable children, partnering with families to help them better nurture and protect their children. Prior to that position, Dr. McClain was Vice President and Executive Director of Value Options New Jersey where he built and oversaw administrative, clinical and quality management program infrastructures that increased access to behavioral health services for children and youth, including those in the juvenile justice system. During this time, Dr. McClain developed and maintained a provider network capable of delivering high quality, responsive services to 450,000 Mass Health members. Dr. McClain grew up in Texas, and is a distinguished alumnus of Cal Farley's Boys Ranch. He holds a Bachelor of Science in Social Work from West Texas State University, a Master of Science in Social Work from the University of Texas at Arlington, and a PhD in Social Work from Boston College Graduate School of Social Work. He was an adjunct faculty member in the Urban Leadership Program at Simmons College Graduate School of Social Work.
Elizabeth M. Oliva, PhD received her PhD in Developmental Psychopathology and Clinical Science from the University of Minnesota where her graduate work examining the etiology of substance use from adolescence to early adulthood was funded by a National Science Foundation Graduate Fellowship. She completed her pre-doctoral clinical psychology internship at UCSD/VA San Diego. Dr. Oliva is an Investigator at the VA Center for Innovation to Implementation (Ci2i) at the VA Palo Alto Health Care System and a Senior Evaluator for the VA Program Evaluation and Resource Center (PERC). She is currently the VA National Opioid Overdose Education and Naloxone Distribution (OEND) Coordinator and has also conducted research on VA OEND implementation. In her role as VA National OEND Coordinator, Dr. Oliva works with interdisciplinary teams to create national VA OEND resources for patient and provider training. Dr. Oliva is also a member of the VA's Enterprise Opioid Strategy team and is supporting national implementation of the VA Stratification Tool for Opioid Risk Mitigation (STORM). STORM incorporates predictive analytics and clinical guideline recommended risk mitigation strategies into a clinical decision support tool designed to improve care for patients prescribed, or being considered for, opioid therapy. Dr. Oliva is also an Associate Editor for the journal Substance Abuse.
Kiefer Paterson is Harm Reduction Coalition's Government Relations Manager with decade in community organizing and direct service experience. In his role at Harm Reduction Coalition, Kiefer works to support harm reduction policy & advocacy at the federal, state, and local levels, with a special emphasis on the implementation of federal funding for syringe services programs. His work doing grassroots community organizing started in Michigan, organizing with LGBTQ groups to expand non-discrimination policies and address intimate partner violence (IPV), and continued into anti-violence, suicide prevention, and homelessness organizing with trans and queer folk in Washington, D.C. This was complemented by experience working as the Client Care Coordinator & lead case manager for a D.C. based syringe service program, with a focus on the intersection of harm reduction and homelessness services delivery. He is deeply interested in the intersections of HIV, HCV, racial and economic justice, homelessness and housing instability, and LGBTQ identity, and strongly believes that service providers, community groups, and people with lived experience are key stakeholders in any truly representative policy work.
Mrs. Stedt is the director of the Office on Child Abuse and Neglect (OCAN), housed within the Children's Bureau, US Department of Health and Human Services Administration on Children, Youth and Families, in Washington, DC. In this role she oversees and manages OCAN activities and provides leadership in the area of child abuse and neglect prevention and systems improvement at the Federal level; supporting staff in their work on a large discretionary grant portfolios; maintaining Federal interagency communication regarding child abuse and neglect issues; and convening national conferences and professional meetings. She joined the Children's Bureau in June 2007 as a Child Welfare Program Specialist. In that role Mrs. Stedt was the Federal Project Officer for the Regional Partnership Grant Program, the most extensive Federal effort to improve outcomes for families in the child welfare system affected by substance use disorders. For the past several years, Mrs. Stedt has lead the Children's Bureau effort to bring national attention to the need for improving collaborative practice and policy among the substance use disorder treatment, child welfare, and family judicial systems. Mrs. Stedt earned her Masters degree in Social Work (MSW) from Virginia Commonwealth University.
Dr. Stoller is on faculty in the Department of Psychiatry and Behavioral Sciences at the Johns Hopkins University School of Medicine, and a well-regarded expert on substance use disorders, including opioid addiction. He has developed, evaluated and disseminated models of care geared toward multi-morbid populations that are integrative and promote adherence. His most impactful focus has been on collaborative care models, treatment access, program building, health policy, and healthcare utilization/cost. He developed and disseminated a collaborative opioid prescribing ("CoOP") model which has received high-level attention from SAMHSA, ONDCP, and professional societies, and has been instituted by programs and localities nationwide. Dr. Stoller is deeply-engaged with local, state and national associations and governmental agencies engaged in addressing the opioid epidemic, and directs the Johns Hopkins Hospital's outpatient addiction treatment program.
Jeff is an ACSW, LCSW, CSAT and CAADC and is currently the Clinical Director/Owner of New Hope Recovery Center and New Hope Counseling Center in Chicago. His areas of clinical expertise include working within the LGBTQI community, all forms of addiction with individuals as well as their partners, severe and persistent mental health issues as well as all forms of trauma and its impact on holistic recovery. He has extensive experience speaking nationally and internationally on issues related to addiction, mental health, trauma and the LGBTQI community. He is on the Board of Directors for the NALGAP, is currently the Chicago Chair of NASW-IL and was recently awarded the 2015 NASW-IL Social Worker of the Year.
2018 Virtual Forum Recordings
The recordings of the sessions from the 2018 NASW Virtual Forum, Opioid Crisis: No Community is Immune, are available for Forum attendees to view until April 14, 2019. Please log in with your NASW credentials and click here or on the Dashboard button.
You have access to all the sessions that were presented on the day or days that you registered for. If you have not already received live CE credit, you can receive self-study CE credits after viewing the recording and passing a post-test.