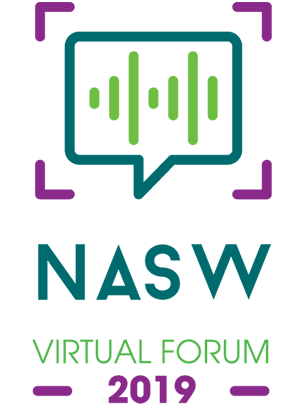 Speakers
---
Founder & Director National Clearinghouse on Abuse in Later Life, Boulder, CO
Bonnie Brandl is the founder and Director of the National Clearinghouse on Abuse in Later Life (NCALL), a project of End Domestic Abuse Wisconsin (End Abuse). Brandl is a recognized national leader within the elder abuse field and violence against women movement. Brandl has worked in the violence against women movement since 1982 and has been with End Abuse since 1991. She has written national curricula for law enforcement, prosecutors, and victim service providers on elder abuse and facilitated trainings for thousands of professionals throughout the United States. She co-authored a book titled "Elder Abuse Detection and Intervention: A Collaborative Approach." Her numerous published articles and manuals on abuse in later life have been distributed throughout the country. She received the NAPSA Rosalie Wolf award in 2008 and the IVAT Rosalie Wolf award in 2016. In 2011, she testified before the Senate Special Committee on Aging. Brandl was a steering committee member on the Elder Justice Roadmap project. Brandl has a Master in Social Work from the University of Wisconsin –Madison.
National Program Manager, DVIPV U.S. Department of Veterans Affairs, Hardinsburg, Kentucky
Dr. LeAnn Bruce serves as the National Program Manager for the Intimate Partner Violence (IPV) Assistance Program under the National Care Management and Social Work Office, Department of Veterans Affairs. For over 25 years, Dr. Bruce has been involved in the prevention and intervention of Domestic Violence and Intimate Partner Violence across a variety of settings throughout her social work career serving active duty military, Veterans, and their families. Dr. Bruce has served on several national committees and organizations dedicated to social work and ending violence. She is also an adjunct professor at Western Kentucky University School of Social Work. Dr. Bruce received her PhD in Social Work in December 2016 upon completion of her dissertation entitled, Assessing Moral Injury and Existential Well-Being in Returning Servicemembers.
Chief Clinical Officer, Psych Hub, Nashville, TN
Dr. Keita M. Franklin is Chief Clinical Officer at Psych Hub. In this capacity, she serves as a key member of the executive team overseeing the development and production of all clinical content for Psych Hub's ever-expanding repository of educational videos and informational materials. A nationally-recognized expert, Dr. Franklin, ensures all clinical content is on the cutting edge of the intersection between health care and information technology. Key to Psych Hub's goal of revolutionizing how mental health care education and training is delivered, Dr. Franklin leads the esteemed Psych Hub, clinical team, ensuring all Psych Hub products are evidence-based and trauma-informed. With over 25 years of progressively responsible experience, Dr. Franklin is spearheading efforts to improve mental health literacy across the Nation by championing the development of specialized evidence-based training for providers thereby improving mental health care outcomes for at-risk population groups. A public health expert and transformational leader, Dr. Franklin has spent her career driving complex organizational change in the federal sector, always improving the systems that provide care for our Nation's military, family members, and veteran populations. Before joining Psych Hub, Dr. Franklin served as a senior executive at both the Department of Veteran Affairs and the Department of Defense. In these roles, Dr. Franklin served as the principal advisor to Department leadership for all matters on suicide prevention, and she is widely credited with leading a transformative, enterprise-wide shift from a crisis intervention posture to an upstream, broad public policy approach focused on continuous surveillance and early prevention. Dr. Franklin was also responsible for leading a multi-disciplined team of experts in advancing evidence-based prevention practices for over 20 million Veterans and reaching our Nation's heroes wherever they live, work, thrive, and receive care. A poised and articulate communicator of strategic messaging, Dr. Franklin has been frequently asked to testify before committees in both the U.S. House of Representatives and U.S. Senate and led numerous caucus roundtable discussions with members of Congress. Dr. Franklin is a licensed social worker with a specialization in children and families. She earned a Ph.D. in social work with specialized training and certifications from the Center for Advancement of Research Methods and Analysis (CARMA). She serves on several national panels, including the National Action Alliance for Suicide Prevention. Dr. Franklin has received numerous federal and civilian awards for her efforts leading military, family, mental health, and suicide prevention programs.
President & CEO National Coalition Against Domestic Violence, Denver, CO
Ms. Glenn has worked and volunteered in the domestic violence field for over 25 years and holds a Masters' in Public Administration (MPA) from the University of Colorado Denver, Program on Domestic Violence. Ms. Glenn has served on many domestic violence program and funding boards, provided hundreds of presentations on domestic violence victimization and survival, testified before the Colorado State legislature and the United States Congress, and provided consultation, training and technical assistance on a local and national level on victim/survivor issues. As a survivor, Ruth also often shares her experience to bring awareness about the dynamics of domestic violence. Ruth is the CEO and President of the National Coalition Against Domestic Violence. Previously Ms. Glenn was employed by the Colorado Department of Human Services for 28 years and served as the Director of the Domestic Violence Program (DVP) for the last nine of those years, retiring in 2013.
Assistant Professor, University of Maryland School of Social Work, Baltimore, MD
Dr. Laurie Graham is an Assistant Professor at the University of Maryland School of Social Work where she teaches courses related to social work practice with communities, organizations, and survivors of violence. Dr. Graham received her MSW and PhD from the University of North Carolina at Chapel Hill School of Social work where she was a Caroline H. and Thomas S. Royster Fellow. Her research interests include sexual and intimate partner violence and homicide prevention. She employs an intersectional lens to address violence prevention and has a particular interest in the development, implementation, and evaluation of programs and policies that seek to prevent multiple forms of violence perpetration. Dr. Graham is currently working on several projects related to these topics that include analyzing data from the National Violent Death Reporting System (NVDRS), systematically reviewing international literature on child homicide in the context of intimate partner violence and adolescent dating violence prevention, and building community partnerships to support on-the-ground violence prevention efforts. Her research is informed by her practice experience supporting survivors of sexual and intimate partner violence as well as implementing community-based violence prevention programs.
Director of Training, National Domestic Violence Hotline
April Jimerson serves as the Director of Training for the National Domestic Violence Hotline where she designs curriculum and provides training on healthy relationships, intimate partner violence, and culturally responsive education to 300+ advocates and direct service providers nationwide, annually. April holds a Masters of Arts in Counseling Psychology from Texas A&M International University where she specialized in International Studies. She has over 500+ hours of clinical therapy experience and over 8 years' experience providing training and education in the helping field, serving in both non-profit and higher education organizations. After spending nearly a decade providing social health and anti-violence training to diverse populations, April knows what truly drives a conversation and is dedicated to employing a social justice lens to advocate for survivors of abuse and contribute to the movement towards violence prevention and reduction.
Angelo McClain, PhD, LICSW has been the NASW Chief Executive Officer for more than five years, leading efforts that grow and support the social work profession in the United States. Dr. McClain previously served six years as Commissioner for the Massachusetts Department of Children and Families, a position appointed by Governor Deval Patrick, addressing reports of abuse and neglect for the state's most vulnerable children, partnering with families to help them better nurture and protect their children. Prior to that position, Dr. McClain was Vice President and Executive Director of Value Options New Jersey where he built and oversaw administrative, clinical and quality management program infrastructures that increased access to behavioral health services for children and youth, including those in the juvenile justice system. During this time, Dr. McClain developed and maintained a provider network capable of delivering high quality, responsive services to 450,000 Mass Health members. Dr. McClain grew up in Texas, and is a distinguished alumnus of Cal Farley's Boys Ranch. He holds a Bachelor of Science in Social Work from West Texas State University, a Master of Science in Social Work from the University of Texas at Arlington, and a PhD in Social Work from Boston College Graduate School of Social Work. He was an adjunct faculty member in the Urban Leadership Program at Simmons College Graduate School of Social Work.
Arizona State University School of Social Work, Tempe, AZ
Ijeoma Nwabuzor Ogbonnaya, Ph.D., MSW is an Assistant Professor at the Arizona State University School of Social Work. Her research investigates how intimate partner violence (IPV) and IPV services impact health and well-being, and how the impact of IPV and receipt of IPV services vary across culture, race, and ethnicity. Dr. Ogbonnaya's work focuses on populations most vulnerable to IPV, including women and children involved with the child welfare system and people living with or at risk of HIV. Her research seeks to inform interventions aimed toward decreasing child maltreatment and poor HIV-related outcomes among people with a history of IPV, and culturally tailored for African American and immigrant populations.
Deputy Chief Officer Patient Care Services U.S. Department of Veterans Affairs, Washington, DC
Lisa M. Pape is the principal clinical advisor to the VA officials on the development and oversight of programs, delivery and evaluation of services and clinical practices of VA's social work, transition care management, caregiver and chaplain workforce. She oversees VA's Fisher House Programs, Temporary Lodging Programs, Caregiver Support Programs, VA Transition and Care Management Programs, Intimate Partner Violence Assistance Programs, Chaplain Services, and social work university and college affiliations. Ms. Pape has 28 years of experience in the Veterans Health Administration, holding progressively responsible leadership positions. Ms. Pape served as VHA's Acting Chief of Staff for the Veterans Health Administration, responsible for coordinating policies, plans and operational approaches designed to most effectively carry out VHA's mission. She also served as Chief Officer for Policy and Services as the senior advisor to the Deputy Under Secretary for Health for Policy and Services. Ms. Pape led a game changing effort as the Executive Director of VHA's Homeless Programs. She led the VA in reducing Veteran homelessness nationwide by 49 percent over 6 years Prior to her position as the Executive Director of the Homeless Program, Ms. Pape served as the National Director of Mental Health Residential Rehabilitation Treatment Programs in the Office of Patient Care Services (2006 - 2010). She was responsible for 234 programs that consisted of more than 8,400 operational beds that provided residential rehabilitation for those with substance use and mental health issues.
Director, Public Policy & Advocacy Futures Without Violence, Washington, DC
Kiersten Stewart leads the Washington, D.C. office for Futures Without Violence. In that capacity, she guides the organization's legislative strategy and serves as a source of information to Members of Congress, their staff and federal partners on how to prevent and reduce violence against women and children in the United States and globally. Prior to joining Futures Without Violence, Stewart served as the campaign manager and Chief of Staff to U.S. Rep. Maurice Hinchey. In her free time, Kiersten is most likely to be found on a soccer field or baseball diamond chasing after her two amazing children.
Strength at Home Program, National Center for PTSD, National Center for PTSD, VA Boston Healthcare System, Boston, MA
Casey T. Taft, PhD., is a staff psychologist at the National Center for PTSD in the VA Boston Healthcare System, and Professor of Psychiatry at Boston University School of Medicine. He was the 2009 Linda Saltzman Memorial Intimate Partner Violence Researcher Award winner from the Institute on Violence, Abuse, and Trauma. He has been Principal Investigator on several funded grants focusing on understanding and preventing partner violence, is on the Editorial Boards of five journals, and has published over 100 peer-reviewed academic articles and an American Psychological Association book on trauma-informed partner violence intervention.
National Director, Social Work Care Management and Social Work Veterans Health Administration (VHA)
Ms. Taylor was appointed as the National Director, Social Work in May 2014. In this role, she serves as the principal advisor on Social Work Professional Practice, including providing guidance to the Deputy Chief Officer, Patient Care Services, Care Management and Social Work, as well as Network and Medical Center Directors, other Patient Care Services program offices, and VA and VHA offices. Ms. Taylor is responsible for the professional practice of 15,000 masters prepared VHA Social Workers, the largest single employer of Social Workers in the United States of America. Ms. Taylor provides orientation to the role of Social Work Executive and oversees the graduate Social Work training program, with over 900 stipends; the largest Social Work training program nationwide. Ms. Taylor develops national policy for Professional Social Work for VA Central Office, VISN and medical center leaders. In addition, she provides guidance and consultation on Social Work practice within VHA.
President & Clinical Director, New Hope Recovery Center and New Hope Counseling Center, Chicago, IL
Jeff is currently the President & Clinical Director of New Hope Recovery Center and New Hope Counseling Center in Chicago and maintains a private practice. His areas of clinical expertise include working within the LGBTQI community, all forms of addiction with an individuals as well as their partners, severe and persistent mental health issues as well as all forms of trauma and its impact on holistic recovery. He has extensive experience speaking nationally and internationally on issues related to addiction, mental health, trauma and the LGBTQI community. He is on the Board of Directors for the NALGAP, is currently the Chicago Chair of NASW-IL and was recently awarded the 2015 NASW-IL Social Worker of the Year.
NASW Membership
Are you new to NASW?
Get started today!
Not sure which to choose? Visit our Membership Types page to learn more.
Here's what people are saying…
"I enjoyed those two days of sessions so much - everything was just so easy - and the quality of the presentations was amazing!"
Jennie Aden, ACSW, LCSW