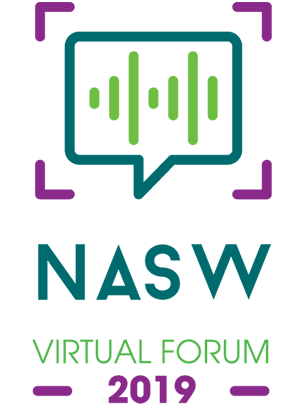 Speakers
---
President & CEO National Coalition Against Domestic Violence Denver, CO
Ms. Glenn has worked and volunteered in the domestic violence field for over 25 years and holds a Masters' in Public Administration (MPA) from the University of Colorado Denver, Program on Domestic Violence. Ms. Glenn has served on many domestic violence program and funding boards, provided hundreds of presentations on domestic violence victimization and survival, testified before the Colorado State legislature and the United States Congress, and provided consultation, training and technical assistance on a local and national level on victim/survivor issues. As a survivor, Ruth also often shares her experience to bring awareness about the dynamics of domestic violence. Ruth is the CEO and President of the National Coalition Against Domestic Violence. Previously Ms. Glenn was employed by the Colorado Department of Human Services for 28 years and served as the Director of the Domestic Violence Program (DVP) for the last nine of those years, retiring in 2013.
Founder & Director National Clearinghouse on Abuse in Later Life Boulder, CO
Bonnie Brandl is the founder and Director of the National Clearinghouse on Abuse in Later Life (NCALL), a project of End Domestic Abuse Wisconsin (End Abuse). Brandl is a recognized national leader within the elder abuse field and violence against women movement. Brandl has worked in the violence against women movement since 1982 and has been with End Abuse since 1991. She has written national curricula for law enforcement, prosecutors, and victim service providers on elder abuse and facilitated trainings for thousands of professionals throughout the United States. She co-authored a book titled "Elder Abuse Detection and Intervention: A Collaborative Approach." Her numerous published articles and manuals on abuse in later life have been distributed throughout the country. She received the NAPSA Rosalie Wolf award in 2008 and the IVAT Rosalie Wolf award in 2016. In 2011, she testified before the Senate Special Committee on Aging. Brandl was a steering committee member on the Elder Justice Roadmap project. Brandl has a Master in Social Work from the University of Wisconsin –Madison.
Director, Public Policy & Advocacy Futures Without Violence Washington, DC
Deputy Chief Officer Patient Care Services U.S. Department of Veterans Affairs Washington, DC
Arizona State University School of Social Work, Tempe, AZ
Dr. Ijeoma Nwabuzor Ogbonnaya is an Assistant Professor at the School of Social Work at Arizona State University. She received her PhD from the University of North Carolina at Chapel Hill School of Social Work in August 2012. Following her doctoral education, she completed a two year fellowship as a Postdoctoral Research Associate at the University Southern California. Her primary research interests are domestic violence, mental health, and racial/ethnic disparities among child welfare populations. She is working to build a research portfolio that supports the need for specialized services for child welfare-involved families affected by domestic violence. She hopes to use this portfolio to support her long-term goal which is to design and implement child maltreatment prevention interventions for families affected by domestic violence.
Strength at Home Program, National Center for PTSD, National Center for PTSD, VA Boston Healthcare System, Boston, MA
Angelo McClain, PhD, LICSW has been the NASW Chief Executive Officer for more than five years, leading efforts that grow and support the social work profession in the United States. Dr. McClain previously served six years as Commissioner for the Massachusetts Department of Children and Families, a position appointed by Governor Deval Patrick, addressing reports of abuse and neglect for the state's most vulnerable children, partnering with families to help them better nurture and protect their children. Prior to that position, Dr. McClain was Vice President and Executive Director of Value Options New Jersey where he built and oversaw administrative, clinical and quality management program infrastructures that increased access to behavioral health services for children and youth, including those in the juvenile justice system. During this time, Dr. McClain developed and maintained a provider network capable of delivering high quality, responsive services to 450,000 Mass Health members. Dr. McClain grew up in Texas, and is a distinguished alumnus of Cal Farley's Boys Ranch. He holds a Bachelor of Science in Social Work from West Texas State University, a Master of Science in Social Work from the University of Texas at Arlington, and a PhD in Social Work from Boston College Graduate School of Social Work. He was an adjunct faculty member in the Urban Leadership Program at Simmons College Graduate School of Social Work.
National Program Manager, DVIPV U.S. Department of Veterans Affairs Hardinsburg, Kentucky
Dr. LeAnn Bruce serves as the National Program Manager for the Intimate Partner Violence (IPV) Assistance Program under the National Care Management and Social Work Office, Department of Veterans Affairs. For over 25 years, Dr. Bruce has been involved in the prevention and intervention of Domestic Violence and Intimate Partner Violence across a variety of settings throughout her social work career serving active duty military, Veterans, and their families. Dr. Bruce has served on several national committees and organizations dedicated to social work and ending violence. She is also an adjunct professor at Western Kentucky University School of Social Work. Dr. Bruce received her PhD in Social Work in December 2016 upon completion of her dissertation entitled, Assessing Moral Injury and Existential Well-Being in Returning Servicemembers.
Assistant Professor, University of Maryland School of Social Work Baltimore, MD
Jeff is an ACSW, LCSW, CSAT and CAADC and is currently the Clinical Director/Owner of New Hope Recovery Center and New Hope Counseling Center in Chicago. His areas of clinical expertise include working within the LGBTQI community, all forms of addiction with individuals as well as their partners, severe and persistent mental health issues as well as all forms of trauma and its impact on holistic recovery. He has extensive experience speaking nationally and internationally on issues related to addiction, mental health, trauma and the LGBTQI community. He is on the Board of Directors for the NALGAP, is currently the Chicago Chair of NASW-IL and was recently awarded the 2015 NASW-IL Social Worker of the Year.
NASW Membership
Are you new to NASW?
Get started today!
Not sure which to choose? Visit our Membership Types page to learn more.
June Virtual Forum Recordings
If you previously registered for the live Virtual Forum in June, you can view the recordings until October 31st by clicking here or on the link at the top of the page. Self-study CE credit is available until that date by viewing the recordings, taking the post-tests, and answering a brief survey.